Welcome to Cambridgeshire Gardens Trust – Hosts to the Brown Tercentenary Conference
Cambridgeshire Gardens Trust is a registered charity whose aim is to encourage and develop research, education and conservation projects for heritage landscapes in Cambridgeshire. We organise a full programme of activities for members, including garden visits, lectures, and social events. These give everyone the opportunity to meet and network with like-minded people and to create lasting benefit for communities in our county and beyond.
We warmly welcome new members and visitors to this website and to Trust events organised throughout the year.
---
Brown Tercentenary Conference
2016 is the 300th anniversary of the birth of Lancelot 'Capability' Brown, often called the 'father of landscape architecture'. He changed the national landscape, moving hills, and sometimes entire villages, to create the serpentine waterways and rolling vistas that have come to epitomise the English countryside ideal.
The anniversary is being marked by a nationwide festival to encourage new audiences to visit, learn about, and enjoy Brown's work, and Cambridgeshire Gardens Trust has arranged a number of events around this theme, in particular a special conference over the weekend of 1 – 4 September. We are particularly pleased to be hosting the Gardens Trust Annual General Meeting, in conjunction with the above conference.
All places on the conference have now been filled.
If you would like to join a waiting list in case of any cancellations, please contact Jane Sills, tel 01487 813054
or email: admin@cambsgardens.org.uk
This is a calendar of all the Brown-related events taking place in Cambridgeshire the year: CB300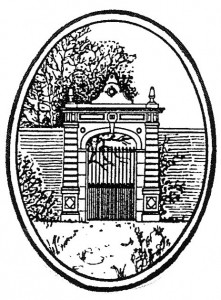 This is the complete programme of Cambridgeshire Gardens Trust visits and events (you can see extended details for each one in the Events section of this website):
And if you're on Facebook, do visit our page!