Welcome to Cambridgeshire Gardens Trust – Hosts to the Brown Tercentenary Conference
Cambridgeshire Gardens Trust is a registered charity whose aim is to encourage and develop research, education and conservation projects for heritage landscapes in Cambridgeshire. We organise a full programme of activities for members, including garden visits, lectures, and social events. These give everyone the opportunity to meet and network with like-minded people and to create lasting benefit for communities in our county and beyond.
We warmly welcome new members and visitors to this website and to Trust events organised throughout the year.
Coming up is our AGM, to be held on Saturday 12th November at Fen Drayton Village Hall. We will meet at 10.15 am for coffee, with the business part of the meeting at 10.45. This will be followed by a talk from Dr Jane Sills about the progress at Ramsey Walled Garden, including the new glasshouses, and lunch at 12.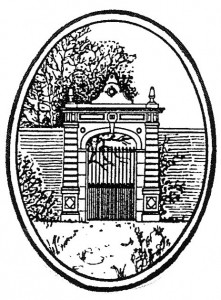 This is the complete programme of Cambridgeshire Gardens Trust visits and events (you can see extended details for each one in the Events section of this website):
And if you're on Facebook, do visit our page!